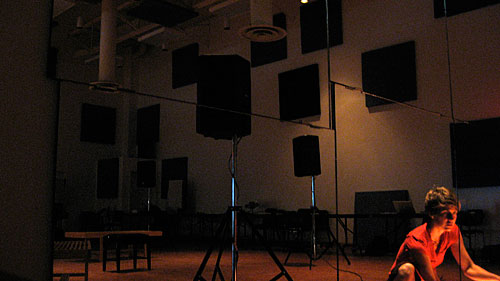 Drawing from interviews with musicians, artists + audience members, Voice-Leading is an intimate performance piece exploring the experience of music + concert rituals associated with art music.
The work's main thread is dialogue + it demands close listening.
As a living installation, eight loudspeakers blend radiophonic interview clips + electroacoustic interludes with live acoustic moments.  The result connects ideas to sounds— everything from house concerts + the Flaming Lips
to church + the Chicago Symphony.
It is an ongoing conversation.